Everything from a single source
Why are we the right partner for you?
Because we've been developing and producing solid hygiene products for cosmetics manufacturers, industrial companies and private-label customers worldwide for almost 175 years. The possible applications are unlimited – from head to toe. Whether you need exclusive small batches or large quantities for your own brand, we'll make your dream product come true with lots of love and passion – day in and day out, in top quality.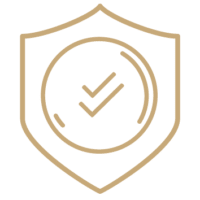 Quality
Developed and produced according to German quality standards, highly effective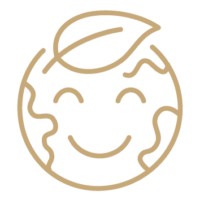 Sustainability
Free of microplastics, sustainably packaged, no plastic waste, low transport emissions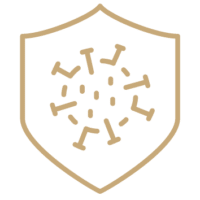 Hygiene
Protects against infections, low risk of contamination by germs, unlimited shelf life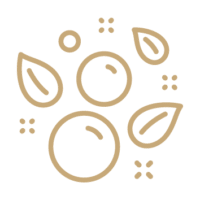 For body and nature
Biodegradable, no preservatives, free of parabens and silicones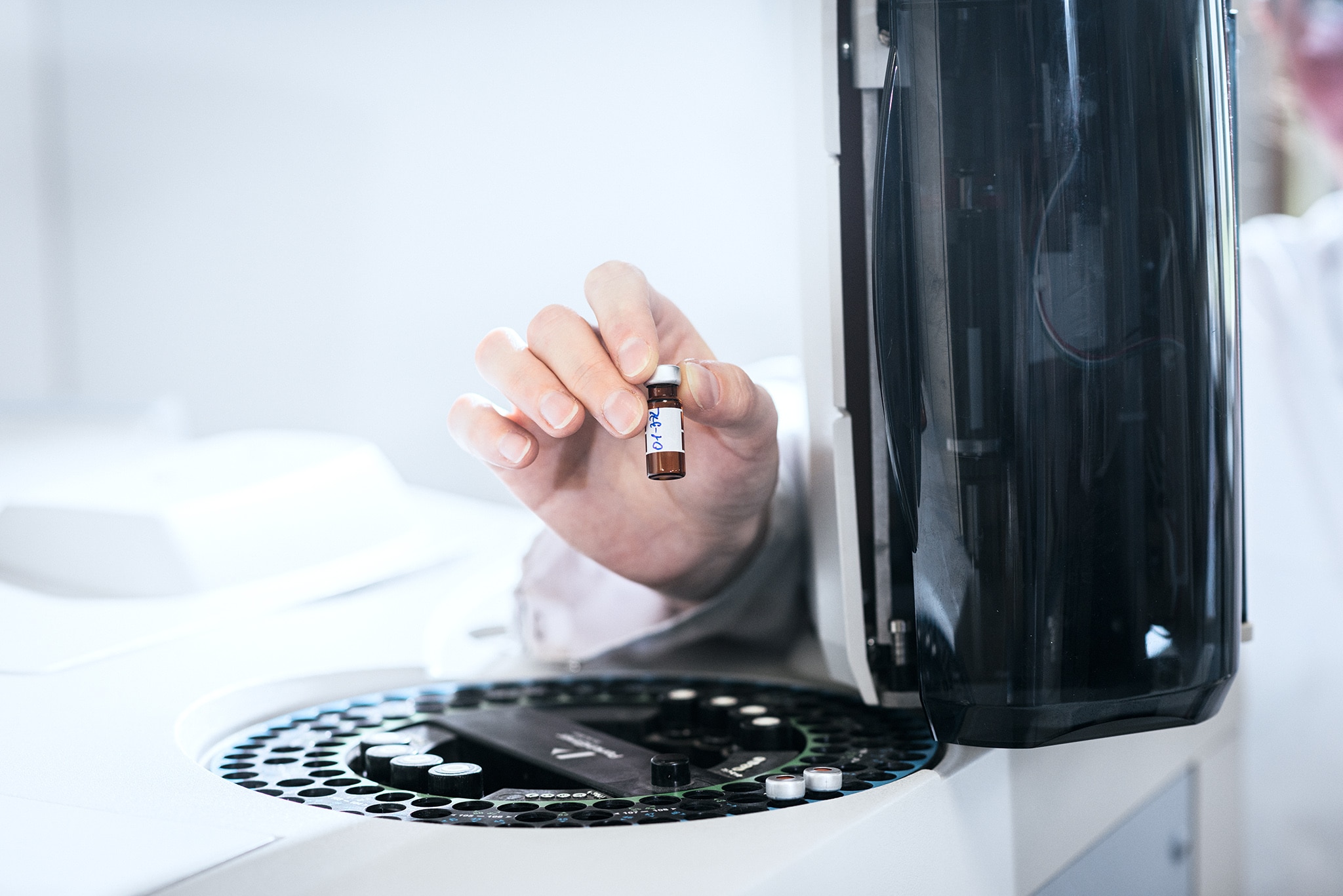 Our Services
Research and Development
Scaling up from customer specifications

Full service: Ingredients | Raw materials | Shapes | Packaging | Logistics
Our Services
Production
2 fully automated lines for syndet products comprising compounds and individual components

Automatic & manual packaging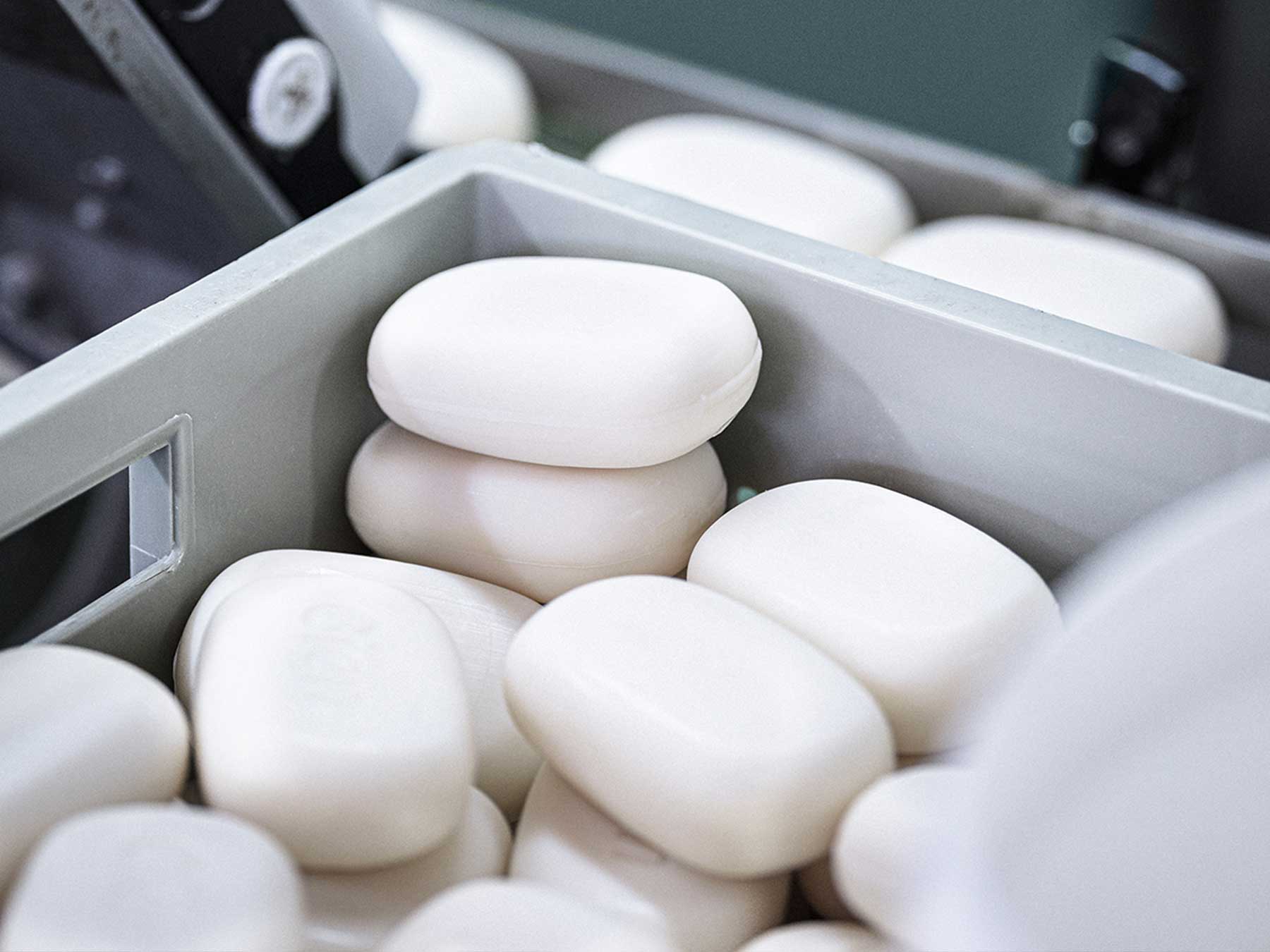 Our Services
Sales
More than 30 markets worldwide

Consulting from idea to product

Marketing and sales support with regard to market trends etc

Innovative and sustainable packaging ideas
For hygiene, household and hobbies
Conventional or certified. Acting in nature's interest, we'll develop and produce your ideal product; we've specialised in solid hygiene products since 1848. The supplier network we've built up over many years enables us to use only the best and most meticulously selected raw materials. That's good for our skin and for all that's dear to us.
We can develop and produce your product of choice in the following segments. Choose one to find out more.
Mission Sustainable:
Up to 100% biodegradable, 0% plastic, 0% parabens and silicones. Join our Mission Sustainable!
Our Mission
Sustainability
For us, producing solid hygiene products is more than just a business transaction. It's a mission, a calling to make the world a bit more sustainable. That's how we work, from A to Z and every day at our three locations in Germany.We get our energy from renewable sources, and we make every effort to keep our ecological footprint as small as possible. As a certified Climate Partner, we waste no resources and use recycled materials and sustainably grown raw materials in our packaging. Attentiveness towards the environment and the efficient use and reduced consumption of resources are a matter of course for us. In addition to compliance with legal requirements, this also means we focus on the health and safety of all concerned.
Our supplier network consists largely of regional and German partners, which keeps our supply routes short and minimises emissions.
We use only RSPO-certified palm oil in our products. Moreover, our raw materials are nearly all biodegradable. The packaging for our solid hygiene products is entirely plastic-free.
Of course we completely avoid the use of microplastics, silicones and parabens.
Join our Mission Sustainable and make the world a bit more eco-friendly. Start your project with us now.
QUESTIONS, SUGGESTIONS, REQUESTS?
Contact
There are countless possible applications for solid hygiene and cleaning products. Go exploring with us and discover the multitude of possibilities we offer. Looking forward to our future project.
We will process your data only for the purpose of answering your questions. For detailed information, see our privacy policy.